Back to Products
SK550 1.1 heavy-duty paint shaker - Shakers & Mixers
Optimized controll
Heavy duty
Easy operation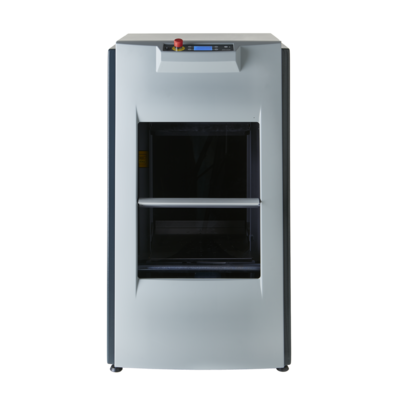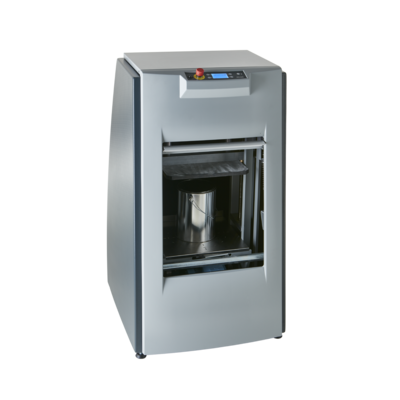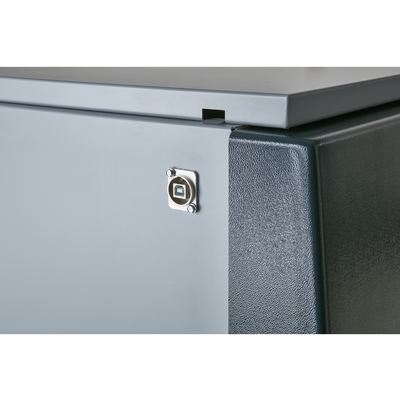 The heavy-duty paint shaker SK550 1.1 incorporates high-quality components. Its graphic display and easily accessible integrated USB connection make this machine very operator and service friendly.
Specifications
High/low clamping detection
Entry support roller
Variable speed (slow start)
Graphical display
4 standard preset times
Customization and bidirectional shaking optional
A-brand components
Service control via diagnostic software
up to 40 kg; can height 6-45 cm
HWD 116X72X61 cm
Request information about the SK550 1.1 heavy-duty paint shaker
Quality components
We used quality components from well-known suppliers for the SK550 1.1. For example the new 750 Watt brushless motor, which offers more power and ensures less wear.
The same parts are used in our range of mixers, so if you use both our shakers and mixers, you need fewer spare parts on stock.
Easy to operate
The new display is easier to read for the operator and clearly shows each phase of the shaking process.
There are 4 programmable shaking times which you can adjust even during shaking.
Connectivity
The option to connect the shaker to the PC of a paint dispenser enables you to easily obtain a clear overview on machine status and usage.

Technical data
General
Medium and high volume paint turnover
Can specs
Max. product weight: 40 kg
Min. height: 60 mm
Max. height: 450 mm
Plate diameter: 350 mm
Suitable for oval cans
Mixing of multiple cans possible
Footprint & weight
HWD: 116 x 72 x 61 cm
Weigth: 190 kg
Clamping
High/Low clamping detection
Usage
Machine access:
- Internal sliding door
- Entry support roller
- Adjustment frame optional
Graphical display, 4 pre-set times, easily programmable. Pre-loaded customized software optional. Bi-directional movement programmable
Speed: up to 680 shakes per minute - variable speed (slow start); contact us for optimal settings
Service
Removable panels
Service control via FFM Maintenance and/or display, USB port on outside
750 Watt AC motor
Installation
Wheels and feet at bottom
Power supply:
- 230V-50/60Hz
- Standard removable net entry at the back
- Power switch at the front
- Voltage adjustment at order
Accessories
When you order options or accessories, they both allow you to personalize your machine to your specifications. Options are factory-installed features and you will find them built in to your machine when it arrives. Accessories are supplied separately and have to be mounted during or after the installation.
Below is a list of the available options & accessories for this product.
Satellite overhang stand
Satellite overhang stand
The side table used to set up over a shaker offering space for a monitor, keyboard, mouse, printer and other peripherals. 
Satellite overhang stand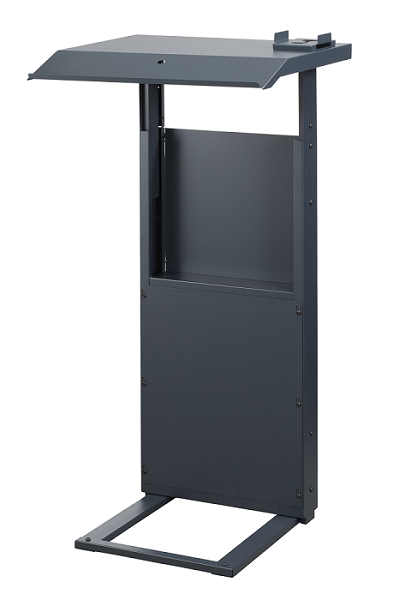 Support bok SO/SK
Support bok SO/SK
Can loading support. Only in combination with height adjustment frame