Back to Products
X-PROTINT® Automatic paint dispenser - Dispensers
Increase in speed
Reliable steel structure
Clever operator and serviceability solutions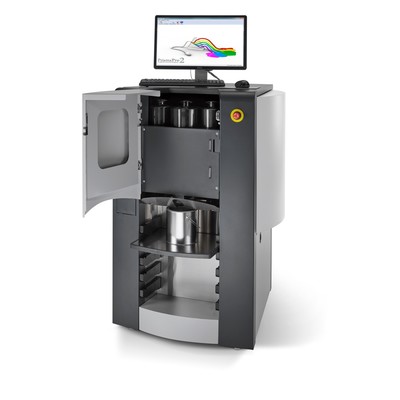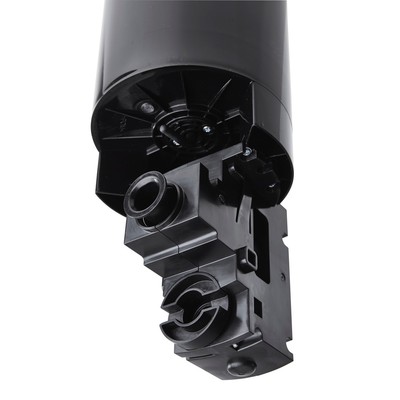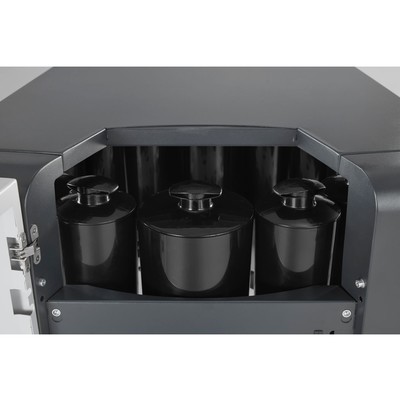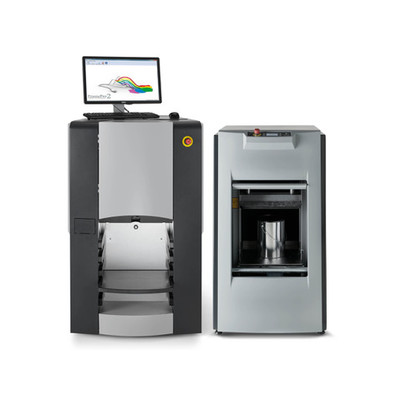 The X-PROTINT ® has been developed with a robust steel-armoured design, is user-friendly and easy to maintain, with a low TCO. Expect dramatic increase in speed with the Fast & Fluid proven piston pump technology. Performance meets reliability with the bigger brother of the X-SMART. The all-round solution. Today and tomorrow.
As one of two machines from our X-SERIES, the X-PROTINT is powered by simplicity through its modular design; it has just four motors and one board, and the click-on-click-off canisters enable easy self-maintenance.
Specifications
16 or 24 canisters (12*2.3 l + 4*4.6 l or 9*1.3l + 12*2.3l + 3*4.6l)
Piston pump technology
Flow rate 0.5 l/min
0.077 ml smallest dispense
Bi-directional turntable
Airtight nozzle closure & tubeless design
Elegant & robust
Front refilling
Easy can shelf
Universal and water based colorants
Solvent optional
HWD 123x82x87cm
Request information about the X-PROTINT® Automatic paint dispenser
Future-proof technology
With colorant legislation rapidly changing, the X-PROTINT ® has been made future proof. The new and improved canister – together with the proven X-SMART piston pump design – ensure your colorants won't dry out and guarantee consistent colorant quality.
To give you a better insight please watch the animation of the piston pump.
Dramatic increase in speed
With the X-PROTINT®, waiting times during peak hours are history. The bigger pump, together with the bi-directional and faster turntable, make the X-PROTINT® twice as fast as the X-SMART and the TM300.
See it yourself in the dispense speed comparison movie of the X-PROTINT vs TM300.
Technical data
General
Automatic sequential
X-PROTINT®
Solvent based, water based, universal

Canisters
16 or 24 canisters
Material: Polymeric (POM)
Size: 1.3/2.3/4.6 l
Pump
Piston pump
Size: 43 ml
Flow rate: 0.5 l/min
Min. dispense: 0.077 ml (1/384 fl. oz.)
Nozzle diameter: 4 mm
Polymeric needle valve
Seals material: Teflon & Viton
Copied calibration - No recalibration required
Nozzles
Air tight - Integrated nozzle closures
Nozzle cleaning system: passive brush
Can table
Manual shelf
Dimensions: 38 x 35 cm (WxD)
Loading height: 25 cm
Max. can height: 41 cm (50 cm no shelf)
Optical can sensor
Dimension & weight
HWD 123 x 82 x 87 cm
Filling height: 115 cm
Packaging HWD 142 x 98 x 98 cm
Weight net: 128 kg
Power supply & safety
110V +/- 10%, 50Hz/60Hz (separate machine code)
230V +/- 10%, 50Hz/60Hz
CE & UL Certificate (separate machine code)
Accessories
Accessories allow you to personalize your machine to your specifications. Accessories are supplied separately and have to be mounted during or after the installation.
Can positioning light
Can positioning light
The can positioning light shows the operator were the middle of the can shelf is, in order to place a can straigth underneath the dispensing point of the machine.
Can positioning light
Heating set
Heating set
Integrated heating device that can be placed on the inside of a dispenser, to heaten up the temperature  in order to keep your colorants in good condition. 
Heating set
Satellite overhang stand
Satellite overhang stand
The side table used to set up over a shaker offering space for a monitor, keyboard, mouse, printer and other peripherals. 
Satellite overhang stand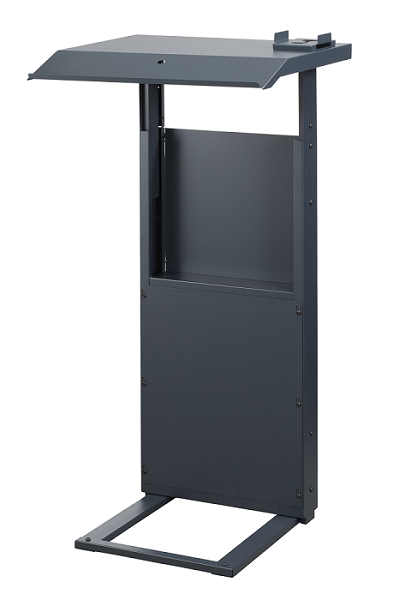 Stand alone punch 46mm or 48mm
Stand alone punch 46mm or 48mm
An external punching system in order to punch a hole into the lid of the can to be able to dispense through the punched hole. The stand alone punch is available in 2 different punch knife sizes of 46 or 48 mm.
Stand alone punch 46mm or 48mm
Ventilation interface adapter
Ventilation interface adapter
The adaptor allows you to connect all Harbil and X-PROTINT dispensers produced as from mid-2020 to an external air extraction system.
It can be fit into the 'push-out hole' of the machine's rear panel.
For more information read our blog .
Ventilation interface adapter